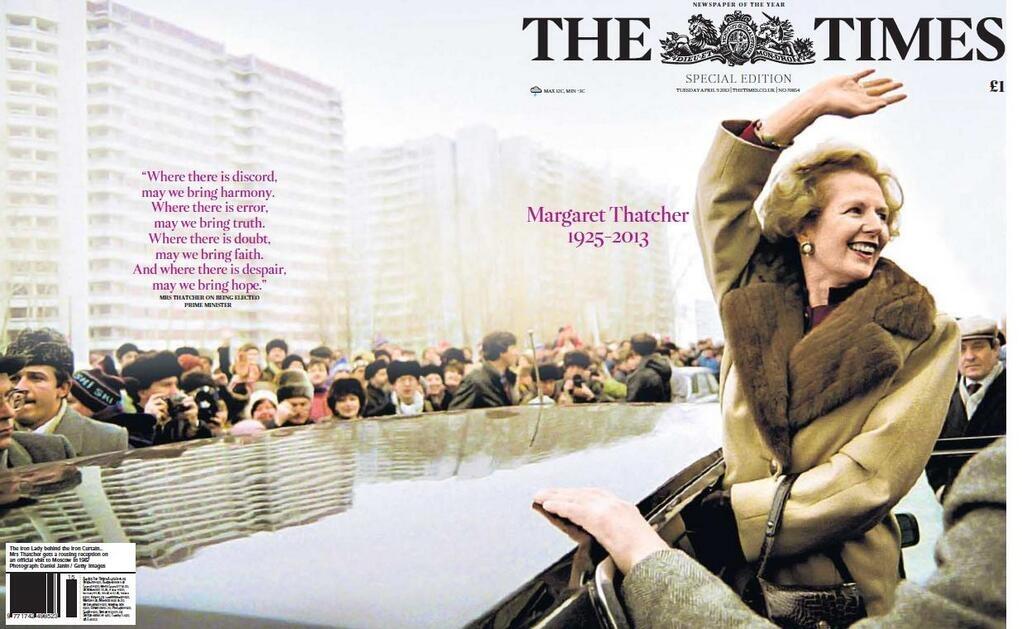 "Everyone has the right to be unequal..."
"...a single (European) currency is about a Federal Europe by the backdoor..."
thanks
vlad tepes
13. October 1925 - 8. April 2013
Update: 14. 4. 2013
A Woman of Substance
, so one of our best columnists, Miranda Devine, describes Margaret Thatcher in this article which I highly recommend you to read, if you are at all interested in Australian politics. In it she gives you a brilliant run-down on the machiavellian machinations of our opportunistically feminist politicians from the left.