Ecoles, routes et transports publics étaient fermés à Jérusalem et dans le nord d'Israël jeudi à la suite d'une tempête de neige inédite depuis 20 ans.
Schools and public transports were closed in Jerusalem and in the North of Israel following a snowstorm the like of which has not been seen there for 20 years. (
Photos from IsraelyCool
)
L'église russe du quartier d'Ein Kerem, dans l'ouest

de Jérusalem, 10. Jan. 2013.



Pamela Geller called this "A Jewish Snowman"
A Palestinian-Arab "Snowman"
Bibi at play :)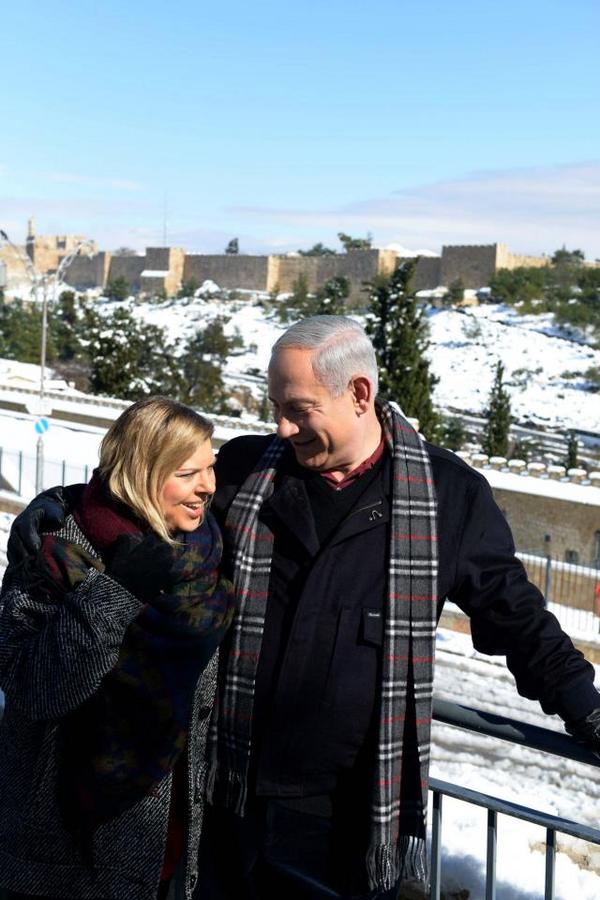 :)
To every thing there is a season...
a time to weep, and a time to laugh;
a time to mourn, and a time to dance...