"King Abdullah was a great defender of women"
so says Christine Lagarde, first female International Money Fund Chief
WHAT'S WRONG WITH HER???
That Obama sucks the toes of his salsifist masters is expected, they tell me he is one of them...
.......that Cameron bows to Arabian "Royalty" - well Cameron has not walked upright - at least ethically speaking - since Idontknowwhen...
...that the French President (also known as "Flamby") will go a-mourning the great democratic "prince" - no surprise there...
.......but that a woman like Christine LaGarde practically calls the dead "Prince" a feminist ---- GERMAINE GREEEEER WHERE ARE YOU WHEN WE NEED YOU ?????
Bring back Daniel Strauss-Kahn, at least he "liked" women...
Update:
Someone suggested that "feminist" King Abdullah did not believe in afterlife and consequently had his 72 virgins already during his time in this valley of tears ;)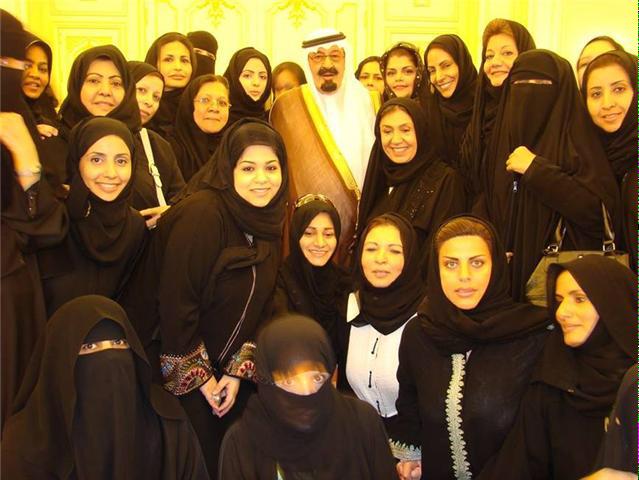 King Abdullah and his earthy 72 virgins
The King is dead, long live the King !
.