A perfect Sydney Winter's Sunday, a wonderful community, showing their solidarity with Israel. There were many double Australian/Israeli flags - when I work out how, I will post some of my own photos here.
One little "B-moll note" (as they say in France) and it came, of course, from a Politician. He shall remain nameless, mainly because I never heard of him before and didn't hear the name clearly today: He had sent his "apologies for not attending" as he had "a previous engagement in the West of Sydney". Derisive laughter from the crowd, estimated at 10,000, derisive because locals know that "Sydney's Western Suburbs" are largely Muslim areas. Ah well, as doggie for his bone, so the politician for his votes, one begs for them where one can...
There were some wonderful voices and songs and, although I am not Jewish, someone singing of what I understood to be a part of Kaddish made me feel gratitude towards my dark sunglasses. I want to find that song and when I do I will bring it to you.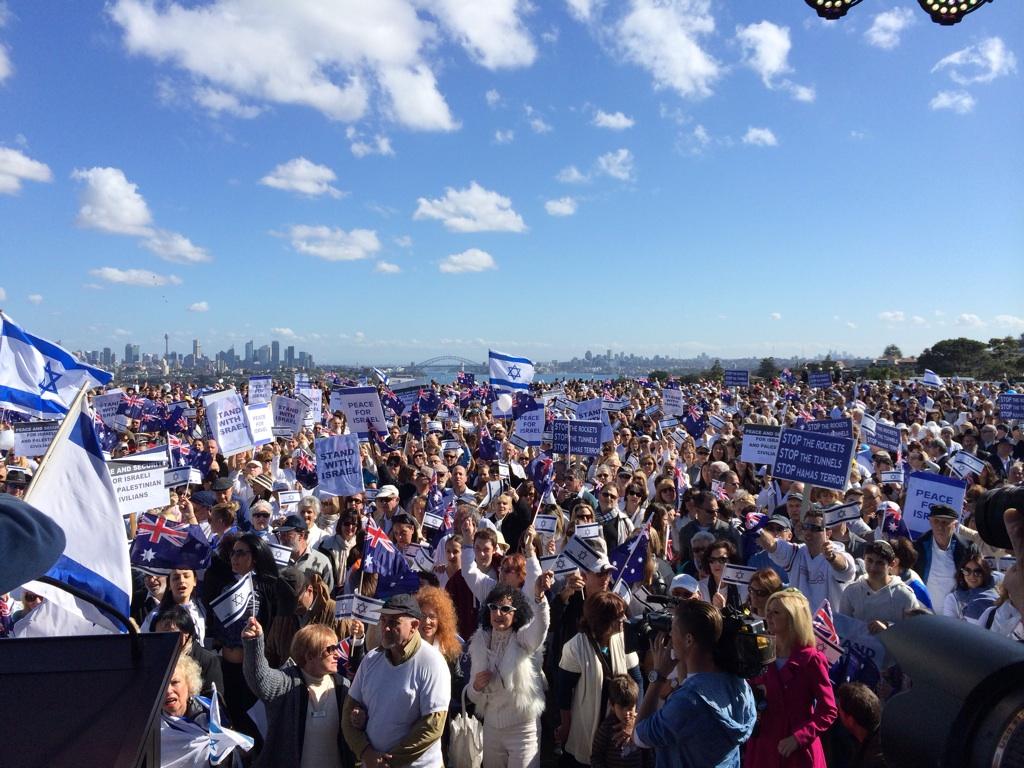 photo by Alex Ryvchin






quality of the photo in direct inverse proportion to the quality of the crowd
photo by Rita
Unbelievable, but some "people" dont think so
photo by Rita
As many Australian flags as Israeli ones


photo by Rita







photo by Rita
Photo by Rita
Found only one video so far (watch this space for more:
photo by Rita
photo by Rita




Photo by Rita
Photo by Rita


I think you can still participate in this petition
Photo by Rita
Photo by Rita
we are all living in Israel.
It is just that some of us
have not realised it yet."
(I cannot attribute it, as I have forgotten where I heard/read it).