What the UN does not want you to see:
Pssst: I would actually go further than ticking "Nothing" in the HAMAS box. HAMAS targeted (and still targets) Civilians and Children: their own and those of Israel.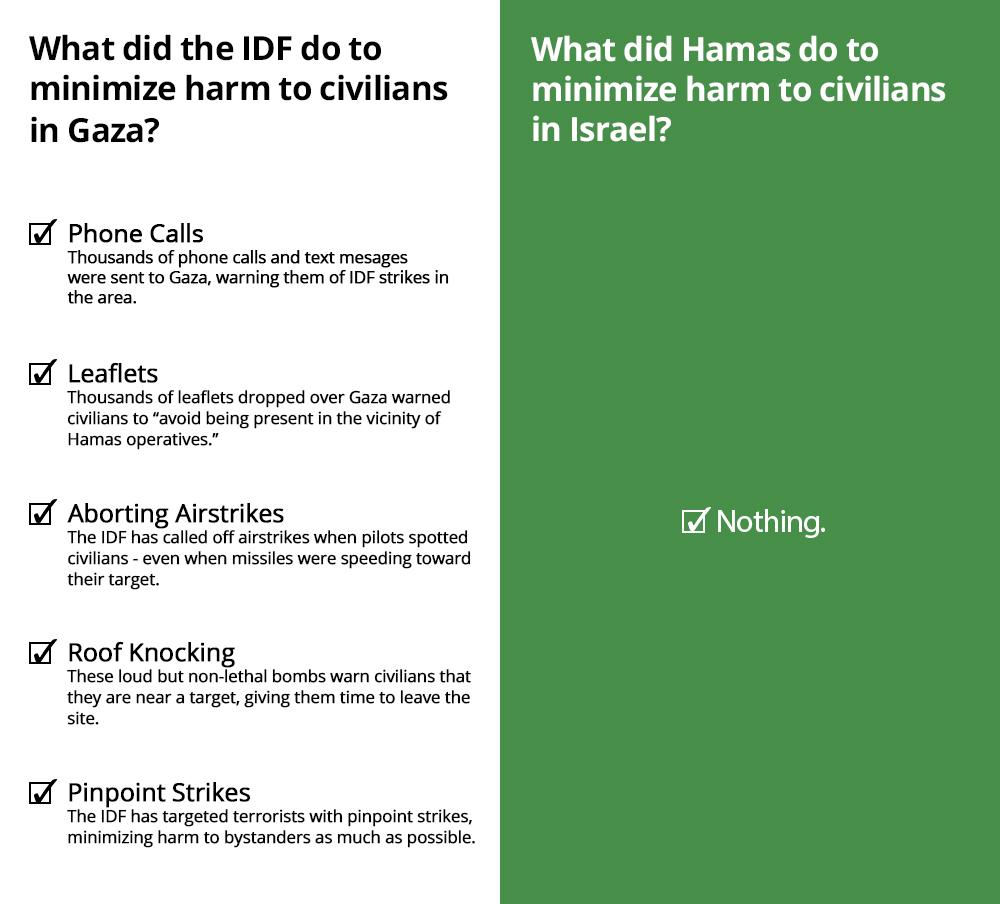 I found this little gem on the blog of an Israeli Soldier's Mother. She writes:
Imagine - the Israeli Version
"Imagine...of course, here in Israel, we don't have to imagine...we live this reality and today we stand in shock that despite real evidence, the United Nations report managed to completely ignore truth.
They say Hamas tried to warn us when rockets were fired...seriously?
I lived that reality last summer. Not once, not stinking, lousy once...did they EVER warn us. What lies, what an abomination...
Anger chokes me...until I saw this video...I am amazed at the calmness in his voice, the way he can find the dream in the lies and nightmare thrown at us today."