Looking in on Col. Richard Kemp's Twitter account this morning (yes, Virginia, there are Heroes on Twitter), I found this illustration, proving the truism of the saying "History will always repeat itself" (or words to that effect).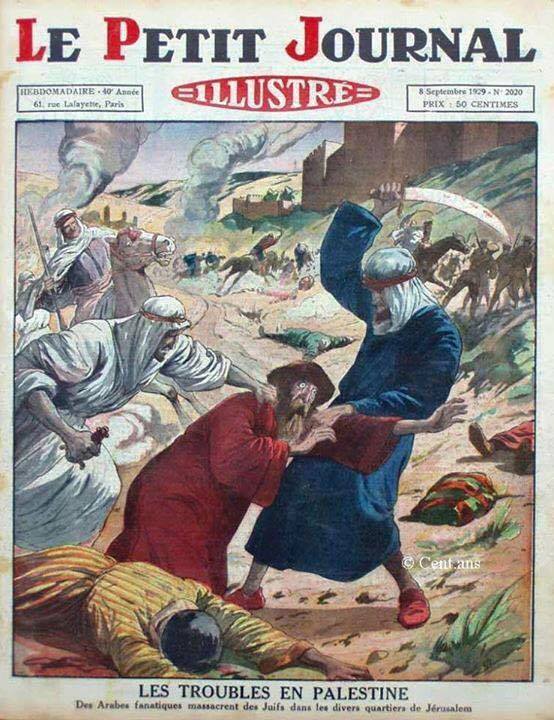 TROUBLES IN PALESTINE:
Fanatic Arabs massacre Jews in the streets of Jerusalem
This was followed by a seemingly rhetorical question from Martin Dunn, addressed to Col. Richard Kemp:
"Indoctrinated 4yr old Palestinian girl says "I want to stab a Jew" Will media condemn or even report?"
Col. Richard Kemp answered:
"No they won't".




Here is what this exchange was about:
Published on Oct 20, 2015 by MEMRI, their introduction reads:
"A video recently posted on Face book shows a little girl, called Rahf, holding a large knife and declaring: "I want to stab a Jew." Her father, Abdulhaleem Abuesha, a teacher in the Madaba refugee camp in Jordan, encourages her, saying: "Oh, you're so strong!" The video was posted on Abuesha's Face book account on October 16. His account also features a picture of a little boy – presumably his son - holding a large knife and smiling at the camera."